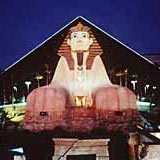 Liberalisation meets usual vocal opposition

The government of British Columbia has lifted the cap on the number of slot machines a casino can have. In a quiet change that was not marked by any official announcement, the rules now allow over 300 machines per establishment.


The province's Solicitor General predicted that the change would actually mean fewer places to gamble as "the large casinos will merge", but opposition leader Joy MacPhail claimed it was an easy way for the province to get "$100 million of tax revenue" from the same problem gamblers, also citing the move as the "35th promise the provincial government has broken." The opposition New Democrat party for some reason stopped the jibes when allusions were made to the gambling scandals (collectively dubbed "Bingogate", involving gambling proceeds being used to fund campaigns) that surrounded the party in the last decade, which some say terminally shamed the once-incumbent party.


Meanwhile in Pennsylvania, 60 members of a group called No Dice gathered to protest the legalisation of slot machines in the state. Projections involve 24,000 new machines added to horse-racing tracks.Also on the legislation front, Rep. Spencer Bachus (R-Al) who claimed 'The very nature of gambling, with its great potential for fraud and corruption, demand that it be regulated as it now is in all jurisdictions. Cyber gambling is the crack cocaine of gambling and will create a new generation of addicts unless we stop it", recently wagered Alabama barbeque against South Carolina ice cream predicting Ruben Studdard's victory in MTV's 'American Idol 2'.