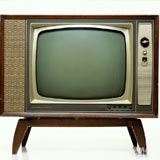 Will Bingo Make it Here?

UK bingo hall and casino company Gala claims it has been forced to postpone launching its new ITV gaming service because of legal concerns.


The root of the problem is confusion over terminology.


Fixed odds betting is allowed over the internet, whereas gaming must be conducted in person, on licensed premises. It is unclear exactly which category some of the bingo and roulette games that Gala has been developing fit into. the confusion has arisen due to a grey area between 'fixed odds betting' and what is termed 'gaming'.


The British Association of Bookmakers and the regulatory organisation Gaming Board is lobbying to have the rules clarified by the High Court.


Gala announced last year that it was preparing to spend E7m on new media, including over E4m marketing its interactive games.