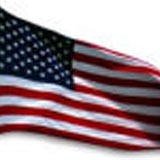 Closer to iGaming prohibition in the US

The American online gambling community, an approximated 6 million citizens, is in arms today under threat that they may lose their ability to gamble on the Internet despite their being of legal gambling age. The Senate Banking Committee passes what it calls S.627, but what is more commonly known as the Kyl Bill or Internet Gambling Funding Prohibition act.


But as lawmakers were busy passing a Prohibition over US citizens, state governments were analyzing their coffers. "The Senate Banking Committee's amendment to eliminate state governments' right to regulate online gaming sets a bad precedent. State governments, which have historically licensed, regulated, and taxed the gaming industry, may eventually forfeit this right as well as vital gaming tax revenues to the Federal government. State governments and the gaming industry should be concerned about a potential for a Federal siphoning of gaming taxes that are often dedicated to important state programs that benefit senior citizens and children." Said Sue Schneider, Chair, Interactive Gaming Council (IGC).


Besides upsetting State governments and the American populous, US casino groups like MGM and Station Casinos will surely find the passing of the legislation through the Senate Banking Committee as a retardation in the evolution of gaming. The effects of the committees' decision will surely be far reaching ultimately affecting the economies of dozens of nations including England, Australia, Malta, Antigua, Belize, and the channel islands Alderny and the Isle of Man- all of whom agree that online gambling is an industry that is best regulated nationally.