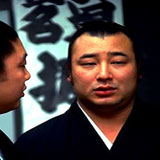 Law enforcement authorities in South Korea have launched a crackdown on cyber-wagering South Koreans this week.


The investigation came after the North Korean casino operator posted complaints on the website of a South Korean legislator who claimed the site had earned more than US$400,000 a month, which Jupae.com defended and said the amount was exaggerated.


According to government laws it is illegal for Koreans in the South to gamble except at designated casinos, and things have become worse now with North Korea's involvement with allegations from both sides of the government. South Koreans are also banned from registering with North Korean Internet sites without the government's prior approval. After the probe started, the Cyber Crime Investigation (CCI) of the South Korean police have reportedly refered 16 people to prosecutors for legal action of the 270 South Korean gamblers who logged onto the North Korean Internet in 2003 and wagered $192,300.


Jupae.com, run by Hoonnet -- a South Korean firm which reportedly partnered with North Korea for running the Internet lottery and gambling business is under probe. Officials stated that the South Korean partner (Hoonet) is being probed for opening an illegal gambling site, while others are accused of engaging in habitual gambling. Though, no official trail has started, the CCI official are working with prosecutors to determine if there has been breach of gambling laws by South Koreans participating in unauthorised inter-Korean contacts or exchanges.